---
Gift Vouchers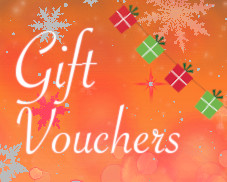 We are pleased to be able to offer gift vouchers up to the value of £1,000. To order a gift voucher please email us with the following information:
Value of the proposed voucher
Recipient's full name
Recipient's email address
We will reply with instructions for payment.
Upon receipt of payment, the recipient will be emailed with a greeting of your choice, on a date you specify with a code for the voucher. The voucher can be used as partial or complete payment for goods. Any remaining amount can be used at a later date.
When making payment the gift recipient will still be asked to submit valid payment details to the full value of the goods orders. This is for authentication purposes only. No money will be taken from their account until the voucher has been deducted and the balance agreed with the customer. This helps us to validate that your intended recipient is using the voucher and mitigate against fraud.
Please do not hesitate to email us for any further details.