---
Carlos Santos Handgrade
20th October 2021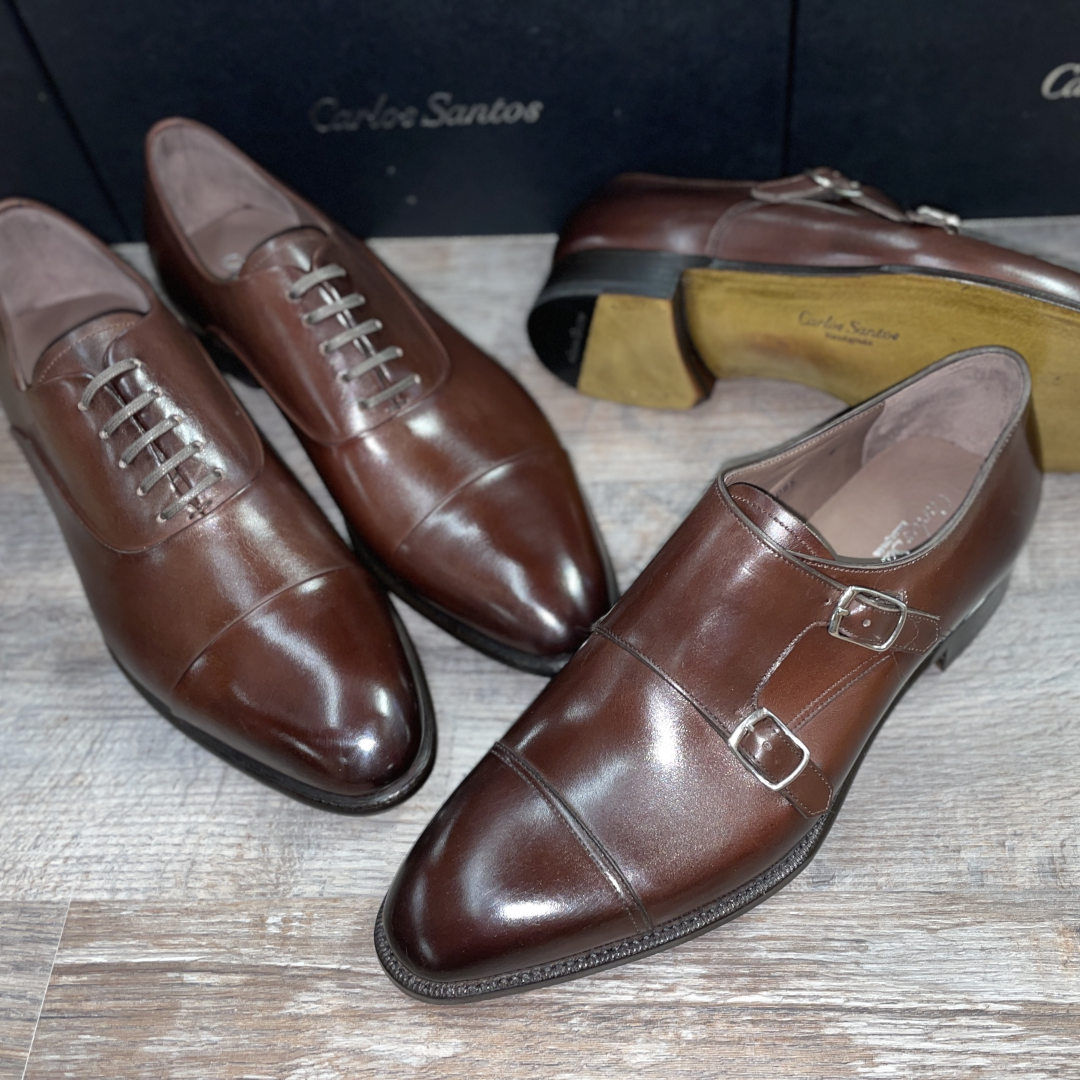 Handgrade footwear from Carlos Santos now available at Pediwear
Along with customers, we have admired the craftsmanship and quality materials used in the manufacture of Carlos Santos - whether it be as part of their Patina range:
or as part of our own Edward & James range:
This winter, we have stepped things up at Pediwear with the addition of two handgrade styles. Retailing at £330, these shoes still represent great value at this level of quality.
Having viewed the sumptuously rich soft brown calf, we couldn't help but order two styles in it. These handcrafted styles are presented with channelled, coloured soles, and we can testify to the high quality of the craftsmanship in the stitching and finishing of the uppers.
The bottom line on these two new styles is that they are fine examples of handgrade footwear in every aspect - and not least in the price of £330 including VAT. We hope you will enjoy them.
---
If you enjoyed this article - please share with your friends...